This week's post is all about getting more for your money - a sentiment perfectly encapsulated in the three examples we are about to detail.
Planes, trains and automobiles - three different clients, three different treatment, one company to trade them all.
So, let's begin at 30,000 ft.
Our client is an independent UK-based aircraft charter broker.
They are European specialists in commercial jet, private jet and helicopter charters and uniquely positioned to deliver the perfect, 'tailored' charter solution.
With nearly 200 years' experience in travel and aviation across the team and an extensive network of contacts and reputable carriers, you won't be surprised to hear that they are what we consider a 'sophisticated user of foreign currency services', expecting nothing less than the diligence and high standards their own clients would expect of them.
With operations in a number of European and global aviation hubs, our client needs rapid & exact pricing, quick and simple execution for a team spread around the world and with varying levels of exposure to payment activities - ie. more than one person making payments.
On a day to day basis we talk their payments team, in the UK and abroad, through booking and settlement on a number of running orders in no fewer than 3 currencies.
More broadly we consult on the timing and use of hedging strategies and forward contracts relevant to both operational liabilities and direct client revenue - all of which are designed to fix the margin of their dividend local currency, sterling.
Working with more than one currency, more than one banking institution in more than one geographical jurisdiction means our team have to be totally on point, and one of the most powerful ways of ensuring a 'round the clock' service capacity is the importance we place on the use of our online systems, both for pricing and calculations and for monitoring of payment flows.
This client has fed back to us across a number of different verticals as to the way they want and need to work, whom we need to prioritise and a schedule hierarchy that allows us to operate as executive on certain tasks, which in turn frees up core members of their team to focus on other aspects of their payments activity.
As you can tell from the language used to outline this mandate, this is a rigid structure formed of an understanding of the high standards our client expects.
We fully expect to be replaced in 2 - 3 years time by an in-house treasury function as the business grows and evolves. Until that happens we will continue to cater for multiple payment requirements and, once/should they develop an in-house department we will then re-tender for their more transactional and trading mandate.
The good thing about working with a company in such a fast paced and dynamic sector is that they are not afraid to take instruction so long as what is being recommended ties in with the core operational values determined by the CFO.
:: TO THE TRACKS ::
Our client is a UK based consultancy business providing long term advisory services to a mainline train operator located in Germany.
As well as providing private sector funding and procurement advice, our client oversaw investor relations, reporting and capital deployment over a 7 year period.
Our role was to receive funds from the German parent company for the UK payroll obligations of the UK subsidiary.
Priced in EUR, the project's operation currency was euro, however, as individuals and officers of the company, the UK staff had elected to be remunerated in GBP.
We were formally appointed to receive the EUR sum on a monthly basis, broker it's exchange to sterling at a pre-agreed fixed spread and disburse funds to the relevant UK stakeholders in a timely and predictable fashion.
This is a representation of a more automated, structured payment mandate.
Having performed their due diligence on us and having sat down and conducted a detailed assessment of our financial position, the board felt that we had both the reputation, capacity and oversight to consistently provide them with the value they sought.
We took over responsibility for this brief from a far larger 'factory firm' whose operation had undergone some significant changes and shifted towards online private client remittance services. This was to our benefit as it left a vacuum in their service offering when it came to hands-on administration of their payment processes.
Our automated funds-in identification protocol informed the CFO of the arrival of the EUR salary amount on a monthly basis.
As soon as funds were identified they were flipped in to GBP using the pre-agreed fixed spread, and then released directly to the UK staff members who were simultaneously informed that their pay for that month was en route to them.
It was the level of automation coupled with the dedicated account management that set us apart from their erstwhile payments provider.
Our client is an individual with a passion for vintage vehicles.
When the price was right and his appetite couldn't be controlled, this individual bought cars. These cars might be in the UK or abroad in countries ranging from France to The Netherlands, to USA.
The local currency cost of these vehicles would change in accordance with the underlying movement of the global currency market. Therefore, our client relied heavily on both our online pricing platform and the dedicated voice broking services we run alongside it.
As the beneficiaries being paid in this instance were always different, the flexibility we brought to the client in the form of more than one way of supplying us with the beneficiary details was a key attraction.
Once provided with the information from the party they needed to pay, our client could login and upload the relevant banking co-ordinates direct to the system confident in the knowledge that we would look over them and verify them before anything was released.
Alternatively, they could simply email brokers@primecappayments.com and ask us to take care of uploading and the release of the payment itself.
Whilst everything we do is always available to every client, by talking through 'need' and 'want' with the client we make sure no to overload discussions with process heavy chat.
The key is maintaining the semblance of simplicity, whilst presenting ourselves as comprehensive in our approach.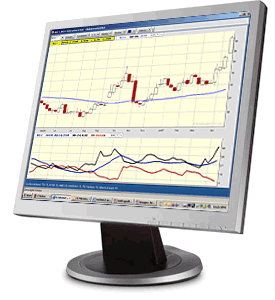 It goes without saying that every transactions conducted for the client mentioned above was undertaken using a commercial foreign exchange rate.
This means that as well as the other bells and whistles, the clients in question could rest easy knowing that they couldn't get a better rate from anywhere else.
We find that offering to improve a rate always excites interest, but, more often than not it is the other aspects of the service and our capabilities that cements the relationship.
No matter how obscure your market, niche or specialism, currency payments are often pretty straightforward. Professionals in our space and firms in the same segment sometimes get consumed by this belief that you can become a subject matter expert in the dealings of one's client.
At the end of the day we are currency brokers. We are not experts in the buying process for French property, or the disbursement of funds from an acrimonious divorce. We are specialist in making sure those engaged in those types of instructions get the best rate and the most appropriate services; we rely on those who refer to us to have an expert understanding of the context...and we think that brokers who call themselves specialist in 'high value property' or 'dealing with sports men and women' are ignoring the fact that conventional treatments of such matter (a cookie cutter approach) may very well not be the most appropriate, compelling or competitive way of working.
For straightforward, personalised advice and guidance on foreign currency activities, give us a call on 02031728193.