Inspired by a post we noticed on the 'Expat Arrivals' service platform we thought it valuable to pen our thoughts on those aspects of buying UK property that can sometimes be overlooked by foreign buyers unfamiliar with UK financial systems. The UK market and the. UK buying system is different to others and therefore things like currency feature in a different way.
http://www.expatarrivals.com/the-united-kingdom/buying-property-in-the-united-kingdom
For agents reading this we ask you to consider the fact that in London there are approximately 250+ 'specialist non-bank foreign currency companies'. In the EU one could count on two hands the number of brands in this space marketed to specifically to private clients; most folks rely solely on their bank and this is to their distinct cost.
Conclude from that what you will, but if this is the case with our near neighbours, it is not a stretch to suggest that would-be buyers from further afield are tremendously unlikely to know about the sort of services the UK private client market can offer them unless of course they have had dealings in this area already.
So, when your client doesn't ask you about currency and who you would recommend, you can rest assured that it is probably because they have no idea that the sort of personal service we offer even exists.
Frankly, you do your due diligence on your customer, therefore you will know whether or not a currency exchange is likely to take place...
...one of the most valuable things you can do (and we mean that literally, in terms of tangible monetary value/savings) is to suggest your client look into the services of a UK based FX (foreign exchange) specialist like Prime Cap.
"For foreign buyers considering a purchase in the UK, our first recommendation would be to plan your currency and international payments schedule well in advance"
Does the country you hold your money at the moment impose a limit on how much you can transmit in one go or over a certain time period?
- For instance, a family of four holding their capital in Indian Rupee is permitted to extract no more than $1mil annually.
What currency does your central bank allow to be withdrawn from your current domestic banking system?
- Many countries that impose currency controls insist that capital leaving the country be converted to USD at a fixed rate of exchange. This means you have to account for conversion from your local currency to USD and then from US Dollar to Sterling.
Whether instructing your local bank (overseas) to withdraw the domestic currency equivalent of the sterling amount you require, or, hoping that the foreign currency amount you elect to send will equate to the amount to require, you will be paying more than you need to simply because the rate of exchange applied will be a retail one rather than a more competitive commercial one.
Whilst you may be able to estimate what GBP amount you need to achieve based on your own online research into exchange rates before speaking with a listing agent, bear in mind that in 'prime' London neighbourhoods properties might well exceed their listed asking price; plus, you are very unlikely to get the rate you see online when it comes to actually exchanging your money.
Take this in to account and incorporate extra funds into your exchanges calculations so as to ensure you've accounted for associated buying fees and sundry expenses.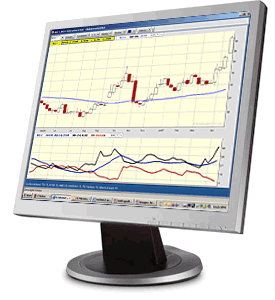 If the rate is favourable you can speak with your chosen broker about fixing a rate of exchange for your entire purchase, not just the initial deposit, so as to ensure your balance payment can be conducted at the same rate of exchange - this is relevant in cases where you're not bringing all your capital into GBP 'in one go'.
Offers accepted on UK properties tend to be implicitly 'subject to survey' and you may see the acronym 'STC' (Subject to Contract) on listings online for properties.