Always looking for pertinent ways to illustrate the uses of a currency broker, we note that payments considered arbitrary or every-day tend to be overlooked when it comes to improving process and, in the case of paying a private school for your child's tuition, reducing the actual cost of such tuition by simply improving the rate of exchange achievable by families exchanging currencies.
As we have oft commented, the means by which you instruct a payment can have andistinct effect on both the cost of the payment.
By making use of regulated, tried and tested new technology to instruct a payment through a non-banking currency and payments provider, you can improve your rate and provide yourself with clarity and certainty.
A currency broker will often and invariably provide you with an appealing improvement to the rate of exchange.
By advising clients as to how to lock in a favourable rate, currency brokers like Prime Cap can cement their role as a key tool in minimising expense for whatever payment is being considered, but, so personal is the way someone pays for their child's tuition that it is sometimes hard to credibly persuade a parent or family office to consider such tools in earnest.
Ordinarily private schools in the United Kingdom will ask you to pay them in their currency of operation. Understandably.
Sure, schools like Harrow has set up overseas entities, but, being that so many pupils hail from outside the United Kingdom and yet attend the UK 'branch' of the schooling brand, parents and guardians, trusts and funding organisations who still suffer from uncompetitive rates of exchange simply by using their banking provider to exchange and transmit monies to the institution, needn't.
When you know what you are expected to pay, consult with your chosen broker as to the current sterling cost.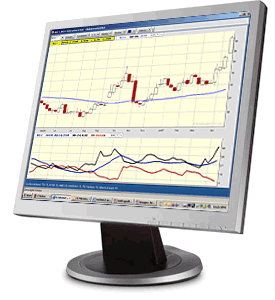 Speak with them about what could influence the rate of exchange.
Ask them about ways you might ensure that this current rate is available beyond today. By that we mean, ask your broker whether there is a way of locking in the current rate (and therefore the current cost) for payments that may come your way in the coming months or years.
Of course, the rate of exchange might move in your favour, so we simply mean to suggest that you might prefer to know what the foreign currency cost could be for the longer term.
A decent broker will apply the same approach to your immediate or near term payment, and indeed your longer term obligations, as they might for a businesses looking to cement their costs.
Making use of something like a forward contract can ensure that you pay no more over the course of a year even if the rate of exchange changes.
You may not have funds liquid for a full and upfront payment and so a forward contract means you can obviate exposure to rates going against you which would mean an increase in the cost of tuition in the currency you earn.
Online transaction platforms such as those offered by Prime Cap provide you with direct line of site on the transmission and movement of money.
So thorough is the reporting policy of Prime Cap's online system you will arguably have more visibility over your transaction than you could ever reasonably expect to receive from your retail domestic bank, wherever that may be.
Many private schools place a lot of emphasis on the connectivity of their alumnae and the extent to which a pupil's relationship with it's former school, the community it creates and the values that will always be shared, extends far beyond their graduation.
We find it gratifying to note that many of the schools we are connected with (personally and by way of a more commercial alignment) see our work as truly valuable for parents resident outside the United Kingdom and paying their fees in a foreign currency.
We work with a number of specialist consultancies that aide families relocating to the UK, moving from it and pursuing expert guidance as to the integration of their children into the education structures of their current country of residence as well as those globally minded families who are selecting from a worldwide pool of educational institutions.
We are truly delighted to facilitate introductions to settling in services and specialist schooling and tuition consultancies such as IW Schooling Consultants, Sourcing Property Group and Holland Park Tuition & Education Consultants.
So extensive is our work with the family relocation and non-resident space that we have set up a standalone suite of services for expat and non UK families and private office operations.
RESi Pay is designed for non-UK and non-EU residents who have multiple payments to make relating to their UK property and family obligations in the UK. RESi Pay's services are designed as a way for busy families and individuals to centralise all of their billing in one place, with one provider and to capitalise on improved rates of exchange for those may individual outgoings.
Do visit the RESi Pay site to see whether you qualify for this tailored set of services; or, just give us a call to establish whether our unique methodology might serve you better.
Put simply, £35,000 annual tuition equates today to €39,725 or $47,250 today, as we write.