Ever changing rates of exchange mean that the foreign currency value of one-off pieces, collectables and entire portfolios rise and fall with the currency markets.
In an environment animated by volatility, working with an institution that can bring clarity to costs and speed and efficiency to prices and process can be worth it's weight.
Working with our partners in the HNW and UHNW insurance space, Prime Cap has established an innovative approach to the valuation of purchases and the application of protection strategies that cap downside exposure as well as making the payment for items more efficient, timely and competitive.
Prime Cap's online platform can sit beside your virtual salesroom platform when you are bidding on live auctions.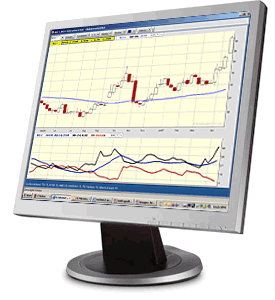 The repeat live quoting functionality allows clients and institutions to calculate their foreign currency costs in real time and to lock in and lock out foreign exchange rates and risk at the touch of a button.
Standard contract terms enable you to settle a purchase within a matter of days or longer if you wish, and to structure payment for pieces when off-market negotiations are required.
With your broker at the end of the telephone you can get both a live direct quotation as to rates of exchange as well as advice and commentary on the current state of currency rates.
In the same way as our point of sale services can inform buyers of property, for live auctions and longer term sales strategy, our role is to provide the tightest currency spreads every time and make is easier and quicker to settle with international auction houses and vendors.
Allocation funds for a foreign currency budget becomes easier when you know how far from the wholesale market you can expect your rate to be.
Being able to buy currency and then sit on it until you need to pay it away in whatever foreign currency you need means that you have the flexibility to engage in negotiations without monies actually leaving your current investment or savings vehicle.
When buyers premiums can be as much as 3%, the improvement Prime Cap offers in the rate can completing compensate you for that expense.
The ability to track a payment from the point of purchase right the way through to it's release and clearance, allows finance team and private individuals to monitor the flow of funds and communicate with confidence and authority with the receiving party.
Furthermore, automated transaction confirms mean that you do not have to worry about your recipient/vendor being notified that your payment is on it's way...it happens for you automatically the moment funds leave our segregated client account for you.
In addition to which you can tailor the message and reference on the payment so that your recipient can identify incoming funds by your invoice number or personal identification details.
For selling institutions the Prime Cap platform can be seamlessly integrated in to the payment options provided to your buyers.
We can white label our platform so that your client's engagement with you is uninterrupted.
This capability means that your brand remains forefront for your buyer. Not only do they save on costs, but, your vendor or finance team are included in the passage of payment remotely.
Each of our solutions for the art, art dealing and valuation platforms space are tailored and customisable.
Where additional support is needed by either buy or sell side parties, telephones are manned by polite and relatable experts whose style and gate is reflective of the highest standards and meeting the expectations of sophisticated stakeholders.
Give us a call if you would like to find out more.
#art #auction #artdealing #onlineauction #oneoff #valuation #foreigncurrencyvalue #buyingart #settlement