'...a transaction executed by a firm upon the specific instructions of a client where the firm does not give advice on investments relating to the merits of the transaction...'
The first thing to say is that Prime Cap's work is not useful for those investing in currencies. We do not provide clients with a means of investing in a currency and nor do we advise clients on the performance or movement of currencies for the purposes of investment or speculation.
We have simply taken the terminology used within the broader financial services sector and applied it to the execution of foreign exchange transactions.
If you consider that we are engaged by individuals and businesses with varying degrees of understanding about the process and purpose of currency exchange, the 'Prime Execution' service wrapper that we reference is one which relies solely on our broker booking a transaction for the client and refraining from any closer or more detailed scrutiny of the strategy and motivation behind the exchange.
A managing director who might rather not login to our online platform to begin an exchange can call or email his broker with a view to her, or him, buying or selling the currency amount.
The broker executes the exchange and the bought currency is applied to the balance frame-work within our systems, ready and waiting for further action by the client.
This is an excellent capability for time poor but rate savvy clients who want immediate execution but are unable or unwilling to login to our systems.
At Prime Cap we consider the booking of an exchange and the release of a payment as two separate actions.
When you login to our system you can simultaneously input details of the payment you would like to make which relates to the exchange you conduct, but, if you just want to take advantage of a favourable rate and come back to the mechanics of the currencies' release, 'Execution Only' enables you so to do.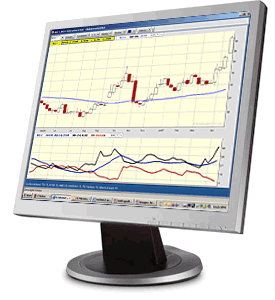 Those in control of budgets are intimately familiar with rates that need to be achieved and the overall annualised currency spends of their firm. They may be less au fait with the inputting of beneficiary information and the release of a payment to more than one beneficiary.
This is why our online system suits businesses of varying sizes because you can grant access to certain individuals to perform certain functions.
Our brokers are sat behind their screens and beside their phones specifically to order take and consult on product selection etc.
They are there between the hours of 0730 and 1830 to execute transactions and to discuss the right way to approach the transmission of funds.
If that is all you want them for and you would prefer not to talk with them, then, informing us of your preference when it comes to the 'Execution Only' wrapper is all you need to do.
As it happens, our wrappers serve as a useful profile management map for our brokers.
In the absence of your usual broker, the broking team can quickly identify both the broader wrapper you operate within and the finer points of our bespoke solutions packages. Knowing you wish to work in a certain way is something we look to establish for the very first discussion we have with you.
The three distinct 'Service Wrappers' we promote are not pigeon holes for our clients.
They are published to serve as reference tools for you so that you know what to expect at a basic level, but, they are also illustrative of both the flexibility of our approach and our deep understanding of preference and trends across client verticals.
You will not see these three distinctions listed with any other currency broker.
Over a decade working with private clients and businesses have taught us that a currency transaction should not be considered based on the proclivities of the client's demographic. We can apply the same skill and strategy to a corporate matter as we would a transaction for a personal payment.
The service you receive should not be defined by which category you fit in to. We should be serving you based on the needs established in consultation with you.
This is what we mean by personalised currency solutions and this is how we can confidently compete with more generalist currency transfer companies.
#servicewrapper #wrappers #onlinebanking #onlinetransfer #emailinstruction #voicebroker #onlinepayment #executiononly